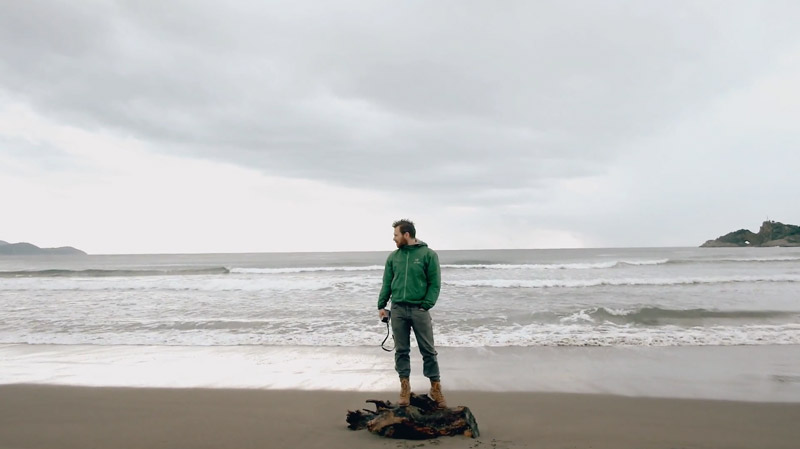 We remember well: the challenging cold, the unmatched warmth, and the old novelty of all the places we traveled to during our ten weeks away from Vancouver.
It isn't possible to fully experience the ebb and flow of nine countries in such a short time, but having walked several thousands of footsteps in places both familiar and unknown, and having had the opportunity to trace paths in sand, in snow, in soil, and in sky, brought us closer than we've ever been to this living and breathing world—and to each other.
Some days the heaviness in our steps was obvious and the patience we afforded each other was thin. Sometimes we admitted to an exhaustion that stemmed from constantly being on the move with the whole of our lives on our backs and the self-assumed responsibility of documenting our time becoming an unnatural and burdensome thing.
But being on the move also had (and will continue to have) a way of re-purposing our tired thoughts into novel ideas and impulses to create the lives that we will only live once but can remake again and again. And this is but one of the things that makes us happy.
When our breath was taken, when we climbed the long way, when we gathered with others to celebrate life, when we saw the morning light peel itself away from the horizon, when we listened to wind and rain and snow, and when we floated away.
74 days distilled into 4 minutes and 36 seconds.
A travel film from wild and happy hearts.
Written by Amy
Footage — Captured on a Fuji XE1
Music — We Decide by Noble Oak
Destinations
Amsterdam — the Netherlands / Berlin — Germany / Warsaw, Krakow, Wroclaw, Nysa — Poland
Prague — Czech Republic / Vienna — Austria / Budapest — Hungary
Athens & Chios — Greece
Alacati, Izmir, Selcuk, Tire, Ephesus — Turkey Part One
Bodrum, Dalyan, Fethiye, Kayakoy, Tlos — Turkey Part Two
Pamukkale, Aphrodisias, Cappadocia, Istanbul — Turkey Part Three