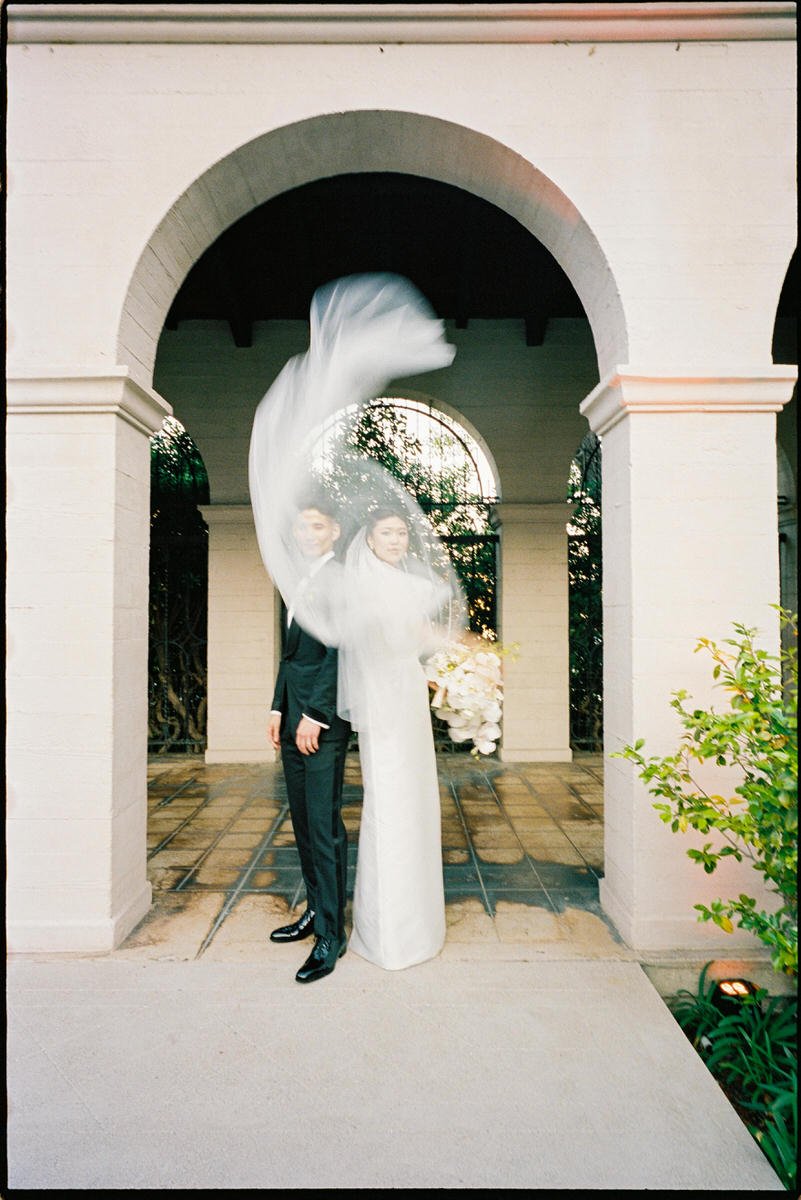 Seyine & David's wedding at the Ebell of Los Angeles was one for the books. The history of the venue blended with the modern sensibility of a celebration focused on feeling like a dream: unconventional florals, the ease of movement throughout the spaces of the Ebell, candle light, and unseen moments between lovers, between family and friends.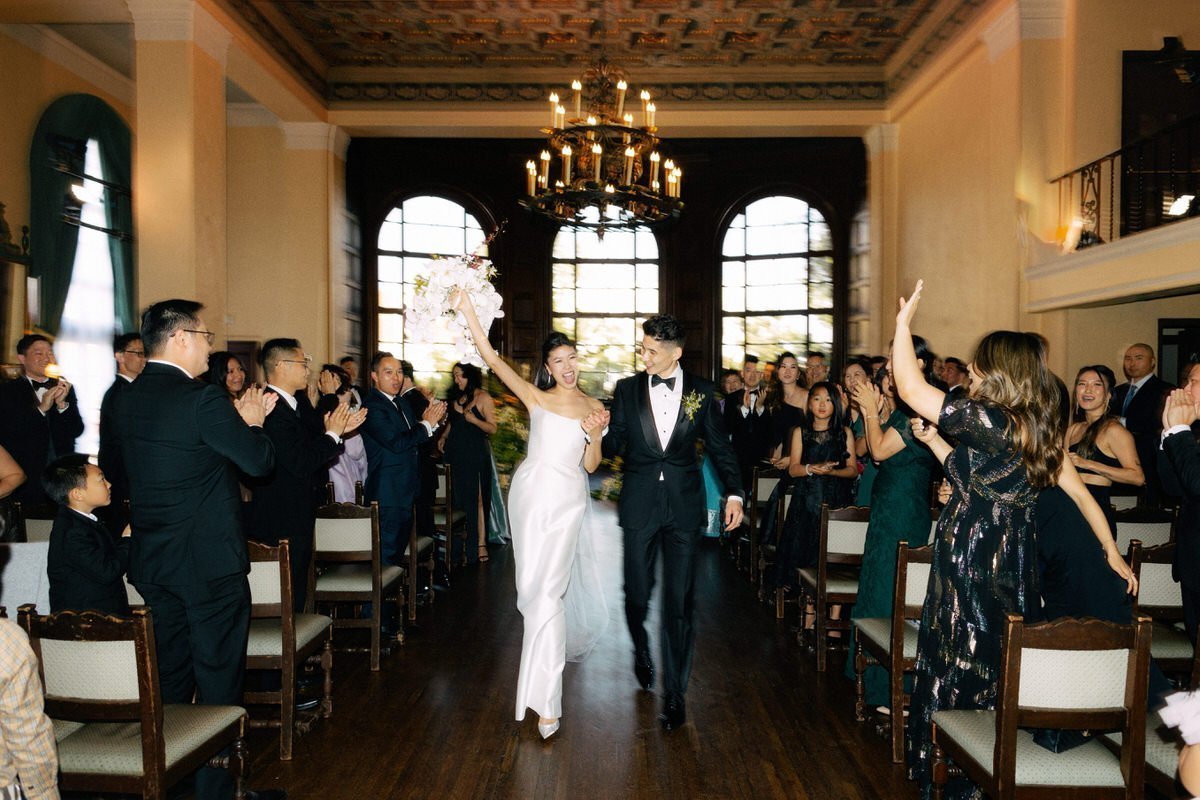 Because I can't possibly say it any better than Seyine has, here are her words about the simple moments they value: The weekends of zero obligations to anyone but ourselves sprinkled with daytime wine, a leisurely home-cooked meal with fresh farmer's market ingredients, a perfect little movie, our dog curled up beside us, and watching the sunlight shift and transform in our living room. It's these quiet moments that feel like we could live forever in.
So it comes as no surprise that their wedding festivities were light and easy-going, and even a bit hazy due to their desire to have guests feel welcome and part of their extended family. Because what are the best memories but a beautiful and blurry dance of feelings and connections?
By offering an escape to the Ebell's garden during cocktail hour and then having everyone ushered inside for a dramatically different setting with long elegant tables (dark and a bit ethereal), Seyine & David's thoughtful attention to the details that mattered to them—and the experience they aimed to create—was beyond touching and a delight to capture. A hazy dream, indeed.
And of course, when getting to reconnect with old friends (Diane & Justin) over oysters, calamitous laughter, and memories from when we were last together, there is never any doubt in my mind that a celebration like this will be nothing but special and treasured.