Last updated: June 13, 2021



Eloping in Tofino — A Wedding Planning Guide
You've decided to elope and get married to your best friend in a location that's nothing short of perfect. Eloping in Tofino comes to mind. From the beaches that stretch away to the horizon to the old growth forests of Pacific Rim National Park, I can't think of a better place to have an intimate wedding on the wild west coast.
The following is a planning guide on how to make your Tofino elopement dreams happen.
Set an intention: why elope?
This is where it all starts: you want to get married to each other and do it in a way that aligns with your values—without expectations and traditions that don't make sense for you and the connection you share. You want to keep things simple and prioritize only the most important details such as your ceremony, the location, and the memories of this time and place. For many couples, elopements are ultimately an experience that celebrates who you are and an adventure to be shared between just the two of you, fully loved up, and in the moment.
Choose a location and date
Anyone eloping in Tofino no doubt has the great outdoors in mind. As a starting point, think about the kind of scenery you love and what you're willing to do to get there (hike in, climb onto rocks, travel on a boat). For any outdoor adventure, be prepared to walk and get your clothes a bit dirty especially if you plan to invite an elopement photographer to capture these memories for you. Once your photographer has an idea of the kind of scenery that resonates with you, they'll help you figure out the hidden gems and best elopement locations in Tofino and nearby Ucluelet.
With regards to your date, think about the season you love most and consider eloping on a weekday when locations (beaches, forest trails, hiking paths) tend to be much quieter—which is ultimately ideal for an intimate elopement experience. Travel will also be easier and you'll get to spend less time on the road and more time enjoying each other's company in nature. Photographers also often have special rates for elopements happening during the week (Monday to Thursday) since their weekends, especially in the summertime, tend to get booked up with larger weddings.
Book an elopement photographer
Great photos have the power to spark great memories and pull others into that time and place. Think of your photographs as not only for you but also for the family and friends in your life. They may not have been a part of your plans for eloping in Tofino but there's no reason they can't share in the magic via photos that capture how things felt. If you plan on booking an elopement photographer, find one whose personality and work you connect with. Again, your photographer will typically help you figure out the perfect locations and timeline for your elopement in Tofino.
My favourite elopements
—
Brit & Sam's elopement in Tofino
Emma & Yianni's forest elopement
Marie & Derek's Oregon coast elopement
Lauren & Carra's elopement in Marfa
Hire a commissioner or officiant
They'll walk you through the legal aspects of your wedding ceremony, offer options for writing up something special or personalizing vows, and perform a legal wedding ceremony. They'll also advise you to obtain a marriage license before embarking on your adventure to Tofino.
Sort out your witnesses
You'll need at least two and I'm happy to be one of them.
Make your travel arrangements
Book your ferry in advance if you're traveling from the mainland (via BC Ferries) or float plane (via Harbour Air or Pacific Coastal) and make it a week-long adventure of relaxation, surfing, storm watching, and yes, getting married.
Tofino Accommodations:
The Shoreline Tofino, Wildpod Glamping, Ocean Village Resort, Pacific Sands Beach Resort
Prepare an elopement timeline
Every elopement I've been a part of has been unique and planned to prioritize what matters the most to a couple. Typically, couples hire me because they want the full story of their elopement captured in a creative and authentic way. This means I'm often with you for most of the day: from when you get ready together to ending things off with a dinner date. Crafting an experience makes for the best photographs and I'm here to help figure out a timeline that gets you excited for your elopement in Tofino.
Sample Full Day Elopement Timeline
—
Get ready together
Have a first look
Head over to ceremony location
Portraits in Location #1
Enjoy a lunch break
Exchange gifts and read cards
Get dressed and take more portraits in Location #2 at sunset
Head into town for dinner
Add special touches
Rings, outfits, champagne, and flowers. Because you deserve to treat yourself.
Tofino Florists:
Wild Bloom Floral Design, Crab Apple Floral
Make dinner reservations
End your glorious elopement day in Tofino off with some delicious food and drink.
Tofino Restaurants:
The Pointe Restaurant, Wolf in the Fog, Shelter, Kuma
Common Questions About Eloping in Tofino
What is an elopement?
Elopements are a unique opportunity to celebrate your commitment to each other in marriage while also crafting an unforgettable experience. They tend not to follow a formula about how a wedding should look and feel like, and are the perfect option for those wanting an adventure: just the two of you, exploring a location anywhere in the world, and getting hitched by the sea, on a mountaintop, or anywhere else your hearts will take you.
What are your elopement packages?
Get in touch with me to find out! I always create customized packages for couples wanting to elope in Tofino.
Why should I consider an "all day" elopement?
Great stories come from great memories and experiences, which an "all day" elopement can provide. I'm normally with my couples from when they get ready up until dinner because they want the full story of their elopement captured (and not just the cut and dry photos of them at their ceremony with a handful of portraits afterwards). Because they've intentionally decided not to involve family and friends in their elopement, capturing the larger scope of what happened over a day or two and, more importantly, how things felt is so important to allowing everyone back home to participate and be part of the magic.
How should I share the news with my family and friends?
It could be as simple as calling up your parents first and posting a photo (or five) on your social media for everyone else. You could also plan a small dinner party at your favourite local restaurant, your family's backyard, or your apartment building's shared amenities room or rooftop.
Eloping in Tofino Checklist


1. Set an intention
2. Choose a location and date
3. Book a photographer
4. Hire a commissioner or officiant
5. Obtain a marriage license
6. Sort out witnesses
7. Make travel arrangements
8. Prepare a timeline
9. Buy rings, outfits, champagne, and flowers
10. Make dinner reservations
Thinking about eloping in Tofino? I'd love to hear from you.

TW
↑ Go to top





OTHER GUIDES YOU MIGHT FIND USEFUL
—



Top 30 Vancouver Wedding Venues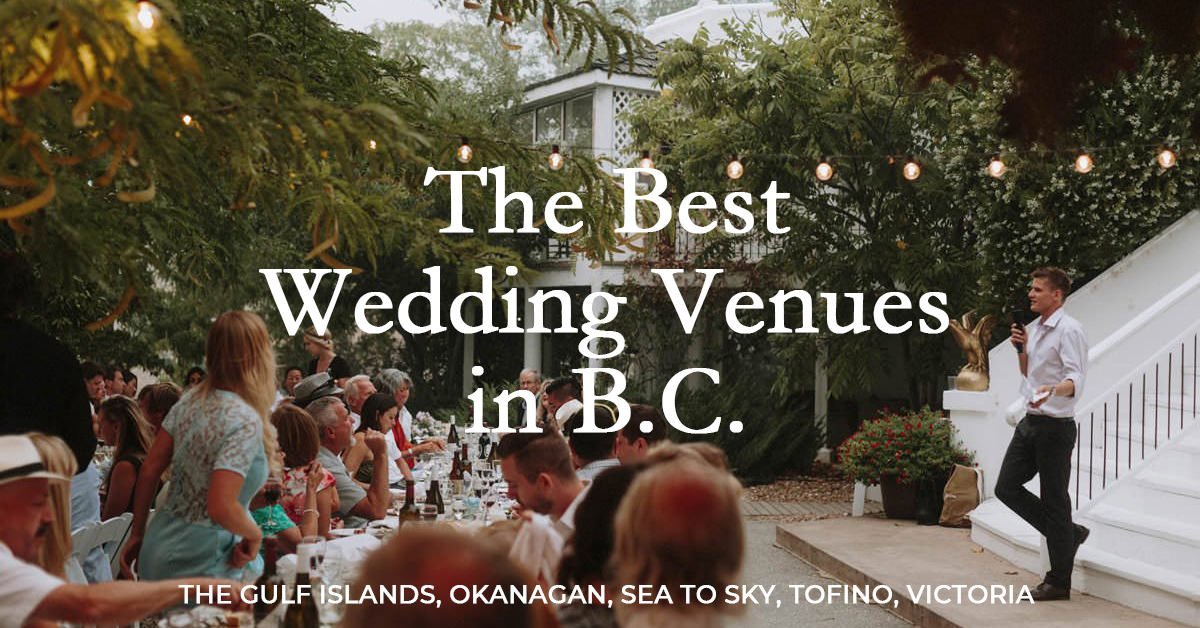 The Best Wedding Venues in B.C.