Last updated: September 4, 2020


How to Get Married in Vancouver during COVID:
Elopements and Micro Weddings
—

Table of Contents
↳ How to get married in Vancouver during COVID
↳ What do you need to get married?
↳ Best elopement and micro wedding locations in Vancouver
↳ Vendors to include in your elopement or micro wedding
↳ Booking your photography and videography




How to get married in Vancouver during COVID


Planning a wedding during a pandemic. It's not what anyone could have imagined but it doesn't mean you can't get married in Vancouver (or elsewhere in BC) to the love of your life. We're here to help couples navigate this time with some ideas and resources on how you can still plan a beautiful and meaningful wedding this year.

1. Elope with just yourselves


A simpler and more intimate experience is one of our favourite parts of elopements. The number of locations to get married in Vancouver opens up to include outdoor spaces like beautiful park corners, the rooftop of an apartment building, or our favourite: an adventure further afield (Tofino, anyone?). The focus is just on you and your best friend and the words you want to share with each other. This always results in some truly heartfelt moments we've been so lucky to document.
Our favourite elopements:
Brit & Sam's elopement in Tofino
Emma & Yianni's elopement in Vancouver

2. Have a micro wedding with your closest family and friends


Similar to the above but with an invitation to your closest circle of family and friends to support you as you enter this new chapter of your lives. Plan your ceremony and reception in your parents' backyard, a place that might already hold heaps of memories for you. This has been the choice for many of our couples who want to celebrate with their loved ones this year and postpone the big party until later. Backyard weddings and intimate dinner parties have become the new norm and we're not mad about it one bit.
Our favourite micro weddings:
Sonya & Ilya's backyard micro wedding in Vancouver
Marie & Derek's micro wedding on the Coast




3. Continue with a (modified) wedding plan
*while following the latest guidelines for BC (we're currently in Phase 3)


This is probably not what you envisioned when you set out to plan your wedding but we've seen lots of couples pivot and adapt to the latest guidelines while still being committed to getting married and planning a celebration of their own. We've seen the downsizing of guest lists as an overall good thing, especially when it comes to having flexibility for changing dates and locations. We've also noticed a lot more meaningful interaction between couples and their guests that naturally happens during an intimate wedding. And, yes, we've seen a lot of creativity come out of continuing with a wedding during COVID from planning a sunrise ceremony to having cake delivered to virtual guests. Wins all around while keeping everyone safe.

In any case, get married now and party later!


Don't fret. For those of you mourning your original wedding plans, we hear you and we're sorry the celebration you envisioned has to be postponed or reimagined. And for those who were always going to elope or have a micro wedding, it doesn't mean you can't involve more of your loved ones later—when it's safe to do so.
Personally, I (Tomasz) am all for elopements and micro weddings and when we decide to get married, this is how Amy and I want to do it: a simple and intimate ceremony in a beautiful location with just us, our officiant, photographer, and videographer. The reception and dinner party will come later for our closest family and friends: a cozy venue, minimalist ikebana style florals, delicious food and drink, and our favourite music to dance the night away.


What do you need to get married?



1. Marriage licence

via an insurance agency, notary public, London Drugs, or Service BC locations (more info)

2. Marriage commissioner or officiant

to walk you through the legal aspects of your wedding ceremony, offer options for writing up something special or personalizing vows, help you complete the Marriage Registration Form, and perform a legal wedding ceremony. We highly recommend the following Vancouver based marriage commissioners and officiants:

but you can also use this search tool to find a marriage commissioner who services the area in which your wedding ceremony is taking place: Search for Marriage Commissioners

3. Witnesses

at least two and we're happy to be your witnesses as your photo and video team.


Best elopement and micro wedding locations in Vancouver


And just like that: the variety and number of locations opens up for anyone planning a smaller wedding. Think about the kind of scenery you love to be in and the other events you want to include on your wedding day. Here are a few ideas but as your photo and video team, we'll figure out the perfect location with you.
• Your family's backyard
• Your favourite park or forested walking trail
• Rooftop of an apartment building
• Small venues rented via This Open Space such as:
• Venues offering special micro wedding packages:
Polygon Gallery / The Wallace Venue / Stanley Park Pavilion / American Creek Lodge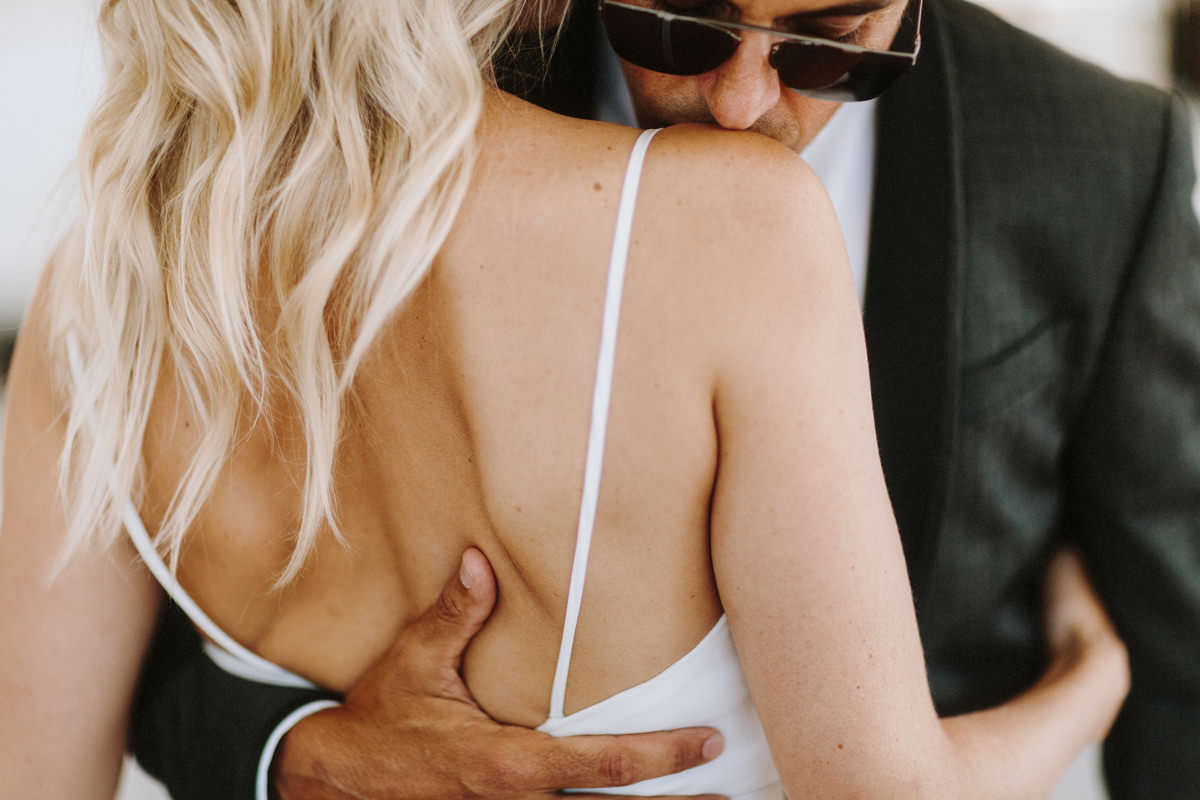 Vendors to include in your elopement or micro wedding


• Photographer — many photographers will help you with your timeline, location scouting, and advice on the best light for your wedding photography. For our part, we're envisioning many of our couples will want a lovely ceremony, a little champagne toast, a portrait session, and then a picnic to wrap up their wedding day.
• Videographer — whether it's Zoom or any of the other apps available to us, video seems to have become a much more precious way of keeping connected. Have your wedding day filmed and recorded so that you can share these lovely moments with your family and friends who couldn't be with you.
* Note: we're offering special photo and video rates for elopements and micro weddings taking place in Vancouver between May 31, 2020 and Nov 1, 2020. These rates are subject to change without notice. Check our availability!
• Planner — some planners are offering special packages for elopements and micro weddings. Need help coordinating food delivery for you and your guests? Finding the perfect rentals and designing a beautifully stylized table setting for you and your best friend? These legends have you covered:
• Florist — a bouquet, a boutonniere, or something completely unique and extraordinary. These folks are gems:
• Food — a little cake, a bottle of champagne, and anything you'd want on a particularly special date night because, hey, it's your wedding day and you can treat yourself. Support your favourite restaurant and make a picnic of it. Here are a few ideas:
Sweet
Savoury / some of these restaurants also offer alcohol


What comes next?


Larger gatherings and weddings likely won't be permitted to happen until 2021 and that's okay. Strange days are here but they will pass. Once we're able to get together, we'll have that much more to celebrate and it'll be the party of all parties.
Until then, be kind to each other, call up your family and friends, and stay safe.
If you'd like to book our photo and video services for your elopement or micro wedding, send us a note using the form below.

Looking forward to hearing from you!
—
↑ Go to top





OTHER GUIDES YOU MIGHT FIND USEFUL
—



Eloping in Tofino: A Wedding Planning Guide

Top 30 Vancouver Wedding Venues