from a photographer's perspective
Set an intention: why elope?
There are heaps of reasons for choosing to elope, whether it's to keep things easy-going and private, happier on the budget front, or unique to what your relationship is all about. But ultimately, elopements are a unique opportunity to celebrate your commitment to each other in marriage while also crafting an unforgettable experience. They tend not to follow a formula about how a wedding should look and feel like, and are the perfect option for those wanting something that feels like "you." Whether it's a simple commitment made in a secret venue in the city, an outdoor adventure, or something else entirely. Whatever the reasons, know that an elopement is ultimately about the two of you and where your hearts will take you. And there's a lot of freedom in that.
As an elopement photographer, I'm noticing a shift away from large weddings to couples diving into how to plan an elopement. Not surprisingly, these intimate celebrations are becoming a popular way to get married, especially when couples want to focus on the details that truly matter to them. The following is a simple guide on how to plan an elopement with special attention to eloping in Vancouver, BC, Canada.
Choose a location and date
Where do you like spending most of your time together? Hiking in old growth forests? Soaking up brutalist architecture and enjoying delicious eats in the heart of the city?
Think about the kind of setting you love and what you're willing to do to get there. You may need to plan supplies for a sunrise hike. Or maybe you're the type to start your day with a coffee before getting dressed and heading into the city via taxi. If you decide to hire an elopement photographer, they'll help you figure out locations and logistics such as whether you might require a permit to shoot or get married there.
The lovely thing about elopements is their flexibility. If having a specific wedding officiant, photographer, or friends/witnesses at your elopement is a priority for you, simply check in with them about their availability. Your vendors will often recommend eloping on a weekday when they're not already booked up with larger weddings on the weekends and places like forest trails tend to be much quieter.
How to Plan an Elopement: The Checklist
Book vendors that add value
Elopements allow you to focus on the details that matter the most to you. Once you've decided what those are, do a bit of research: Do these vendors offer a style I love and values I vibe with? Are they available on the tentative date I've set? Is their service and expertise something I want to budget for? Invest in and trust the ones you've asked to be a part of your elopement plans and they'll give it their all.
wedding commissioner or officiant
In British Columbia, you'll need a wedding commissioner or officiant to get legally married. They'll walk you through the legal aspects, offer options for writing up something special or personalizing vows, and perform a legal wedding ceremony. They'll also advise you to obtain a marriage license.
For a special added touch. Treat yourself.
Great photos have the power to spark great memories and pull others into that time and place. Think of your photographs as not only for you but also for the family and friends in your life. They may not have been a part of your elopement plans but there's no reason they can't share in the magic via photographs that capture how things felt. If you plan on booking an elopement photographer, find one whose personality and work you connect with.
Buy rings and get your outfits tailored
If you need to get anything resized, custom made, or adjusted to fit just right, make sure you provide your vendors with some time. Contact your ring designer, bridal shop, tailor, or seamstress in advance to see what their timelines are like to avoid disappointment.
Obtain a marriage license
You need at least two and I'm happy to be one of them.
Prepare an elopement timeline
Every elopement I've been a part of has been planned to prioritize what matters the most to a couple. I've documented the simple details of having a tea in the morning together to running around in the desert at dusk. Typically, couples hire me because they want several hours to a day's worth of coverage to have their elopement captured in a creative and sincere way. My couples want more than the cut and dry photos. Crafting an experience makes for the best photographs and I'm here to help figure out a timeline that gets you excited for your elopement.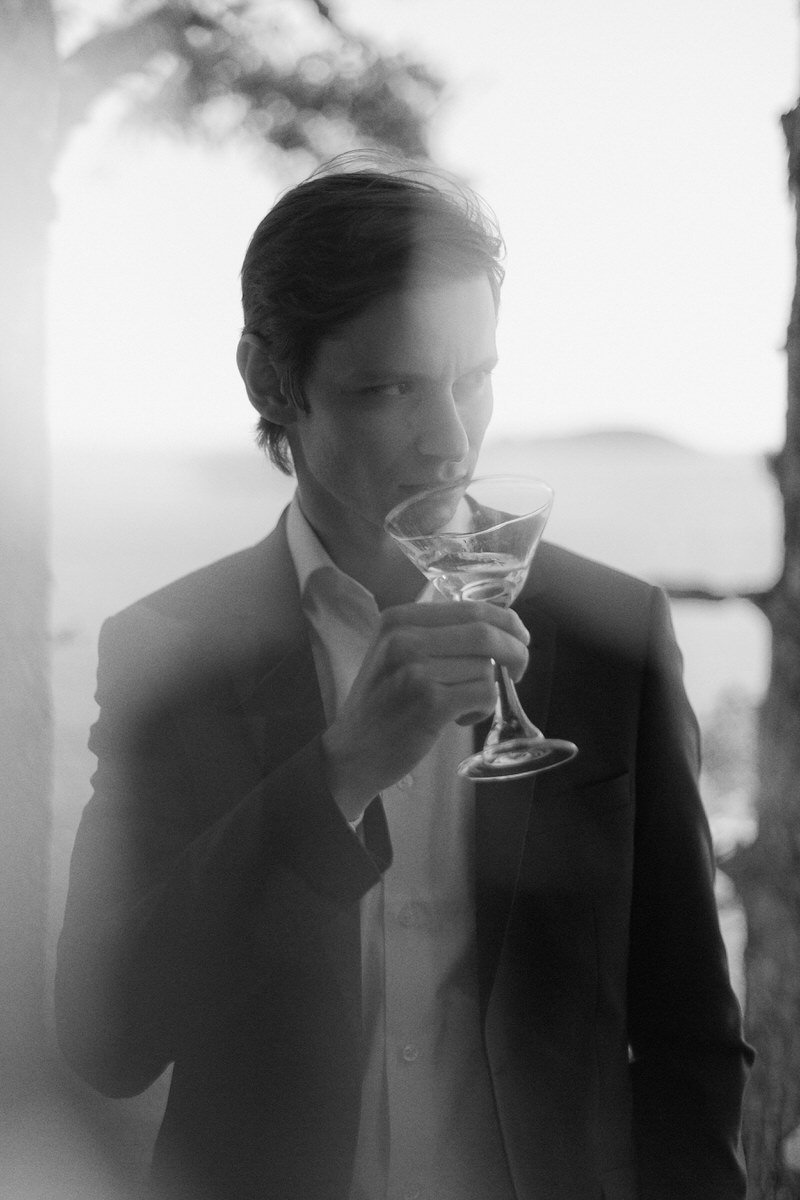 Sample Timeline (7 hours)
Sample Timeline (3 hours)
If you're eloping in Vancouver, I have heaps of recommendations. Alternatively, order take out and have some of your favourite eats in the comfort of your home, or hotel.
Common Questions about Eloping