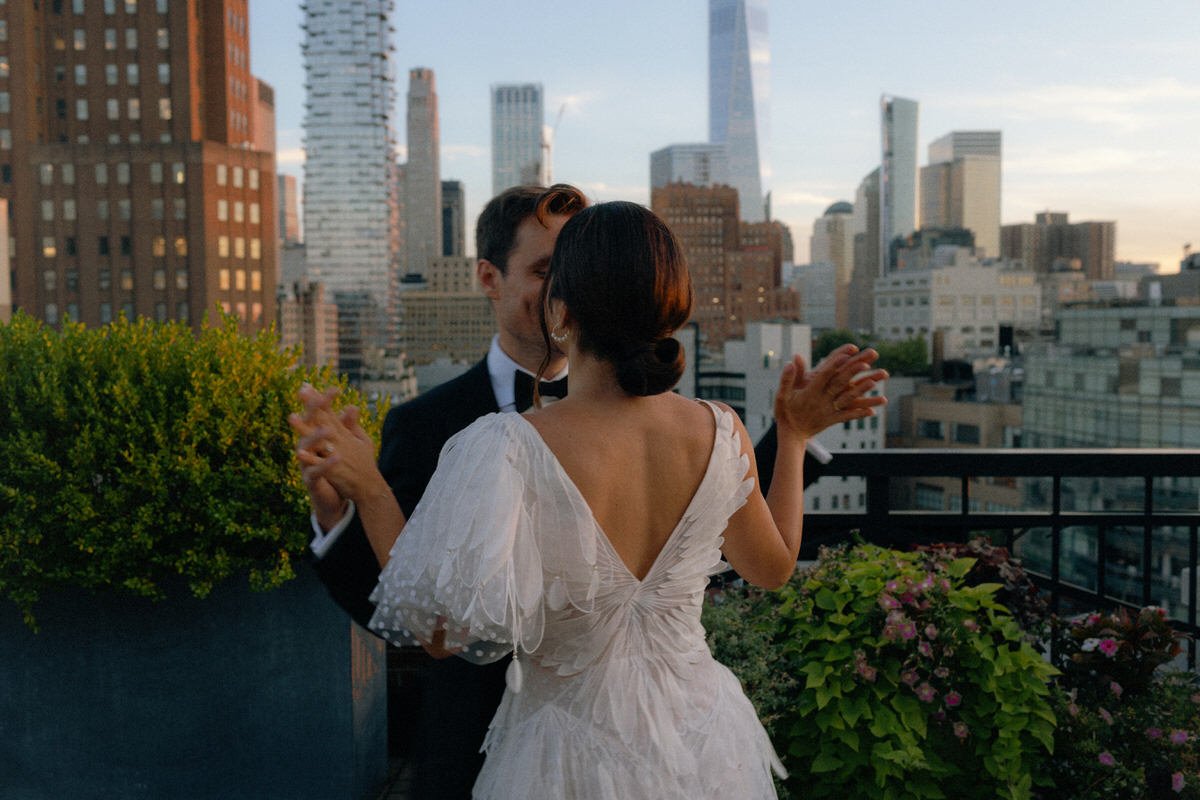 Along with translating the moments of your wedding day into photographs, I invite you to be who you are because I aim to capture you as you are: confident in your own skin and sense of humour; quiet and curious; bold and mysterious; silly, discerning, and sentimental.
Consider me a companion you can be open with before the wedding happens, as it unfolds, and long after the dancing winds down for the night. When guests ask how I know you, I will never get over the fact they've assumed I'm an old friend: someone who can blend in with ease, or provide direction as needed, while also giving you the space to be yourselves. I'm here for you, whether you need energetic encouragement or a calming presence.
This is how I'm able to convey an honest portrait of who you are, the brilliant humans most dear to you, and the beautiful madness of your celebration. Love is love and you're welcome to share your own version of it. Let's enjoy this time together.