My approach to wedding photography

—
I enjoy creating real, living, and honest images focused on how a wedding day feels. The kind of images that start conversations; celebrate the in-between moments; hold their meaning after all is said and done; and serve as wildly wonderful reminders of the time you gathered all of your favourite humans in one place for one glorious day.
I play with light, layers, and reflections. I create with softness and hard edges. I like movement, understated moments, and all the ways in which people fit together. And capturing this while being wrapped up in the excitement of it all.
To that end, I blend in and start friendships before I put the camera to my eye. I give you the space to be yourselves. I read the rhythm of your day and adapt: whether I'm quietly observing a sweet moment between you and your mum, or joining you on the dance floor for the most epic party shots. I'm here to translate these moments into photographs that are as beautiful as they are true.
And, when needed, I use just enough direction to capture you as you are. Love is love and you're welcome to share your own version of it. Your shy smile and her playful touches. Confident in your own skin and sense of humour. Your charm and his excitement. Quiet and curious. Bold and mysterious. I forgo what is perfect and prefer to show you what is real: a love that sets you apart from all the rest.
I give it my all with every wedding I'm a part of and every couple who invites me into their lives. I've been asked to document love in the only way I know how. Love that is different, diverse, subtle, open. But the heart of this work is not about me and my vision as an artist. It's you amazing humans declaring your everything for one another. In a place that means something to you. With the family you now share.
This is how the images I create for you are something quite of their own: a collection that reflects who you are, celebrates those most important to you, and takes you back to what it all felt like.
—


For an overview of my wedding photography work: Showcase: 2010 to Present
For more details regarding wedding photography collections and à la carte items such as portrait sessions and albums, get in touch via my contact form.
For wedding cinematography: Wagner & Co.

—
Frequently Asked Questions

—
01. How many weddings have you photographed?
Since 2010, I've been lucky to witness and document 300+ weddings: from an elopement of two beautiful humans in Tofino to an Eritrean wedding courting one thousand guests.
02. Do you work with a second photographer?
Typically, no. In most cases, I find having a second photographer isn't necessary to capturing the full story of your wedding day. What clients like about my approach as a single shooter is how well I blend in. I start friendships before I even put a camera to my eye. I anticipate the micro moments that result from clients (and their family/friends) feeling at ease around me. I'm always scanning a room and placing myself where I need to be to get the shot. That said, if you're expecting 200+ guests or I can't realistically be in two places at once, a second photographer can be hired as an optional add-on.
03. Do you travel? What can I expect in terms of cost?
Yes! I've been invited to shoot engagement sessions and weddings in places all over this spinning globe and I always keep my passport current. A customized travel quote will typically include flights, 2 to 3 nights at a hotel, and local transportation.
04. Have you been featured anywhere?
I don't spend a ton of time chasing features but I'm always delighted to be recognized by my industry peers. My proudest moments: 1) being named a Rising Star in 2015 by New York based and industry-leading Rangefinder Magazine, 2) enjoying many interviews with Rangefinder since then, 3) being recognized in Real Weddings magazine nearly every year. See: Select Features
05. How would you describe your editing style? Do you personally edit the images?
Classic with a cinematic twist would be a good way of describing my editing style. I'm constantly channeling the look and feel of analog film photography into my digital work. I strive for true to life colours and have a deep affection for black and white images. Every single image gets my personal attention and care. I do not outsource my editing to a studio or AI software (and I wouldn't have it any other way).
06. How many images will I receive and when can I expect them?
Between 300 to 600 finished images depending on your coverage. Delivery is within 14 weeks.
07. Can we print through you?
Although my collections provide you with a print release (which means you can print your images with whomever you want), I'm always keen on showing you what I'm able to do with my in-house printing setup. I'm a major fan of the printed image and the very different feeling you get from holding a physical print of your favourite photograph. I use museum quality paper and take great care in ensuring your prints look and feel as they should.
For oversized prints and wedding book, I work with professional printing houses to offer clients a variety of options such as the leather, linen, and velvet fine art albums shown here:
08. How do we book you?
If you connect with who I am and what I do, send me a note through my contact form and let's start a conversation. I aim to match up with just 15 to 20 couples each year so that fresh eyes, excitement, and exceptional care are par for the course—for every celebration I'm a part of and every story I'm invited to tell. To hold my services for any date, I require a signed contract and non-refundable booking retainer of 50%. I can be booked up to 1 ½ years in advance.
—


Inquire about your wedding.


—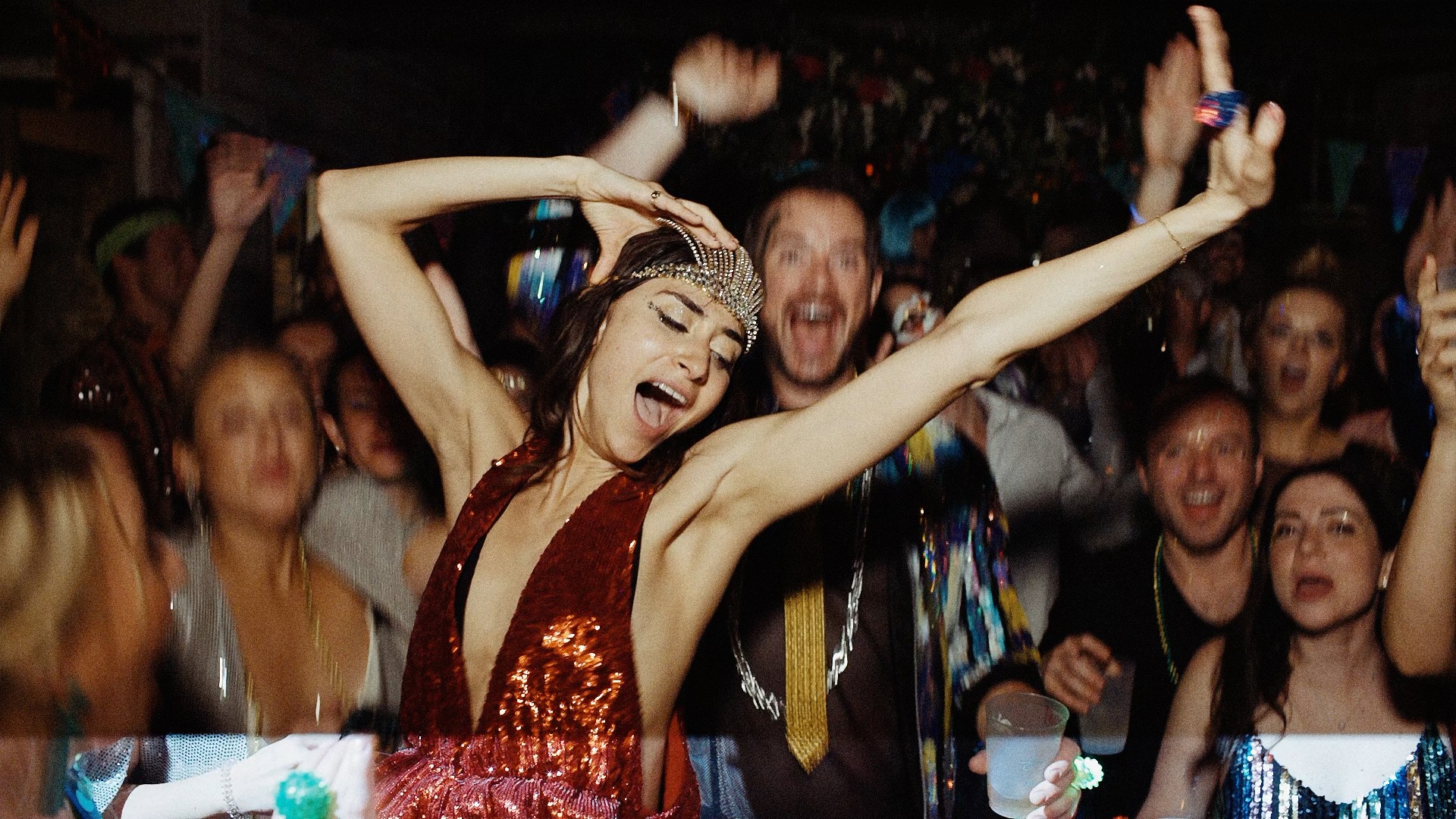 A different kind of wedding film

—
As the creative director of Wagner & Co., I've had the pleasure of amassing a small but mighty team of filmmakers who have been working alongside me since 2013. Wagner & Co. represents our love of cinema, 8mm film, and doing weddings differently. Wander into our world of Super 8mm film paired up with the most fun-loving humans dishing out their brilliant dance moves: wagnerandco.film
Fellow artists and helping hands

—

These talented artists are lovely, thoroughly interested in helping you enjoy your wedding day, and bringing your vision to life.
Kind words from fine folks

—

I've been fortunate to make photos for wonderfully in love humans. Here are their thoughts on the entire experience:


Thank you, friends.
Wedding Planning Resources

—

Top 30 Vancouver Wedding Venues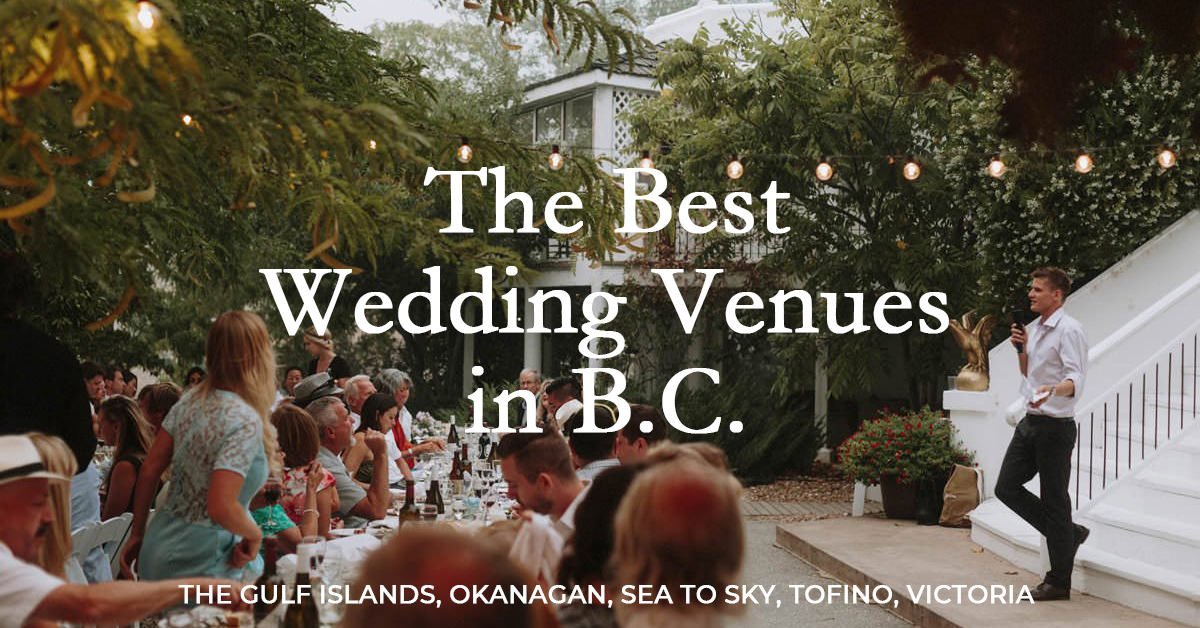 The Best Wedding Venues in B.C.