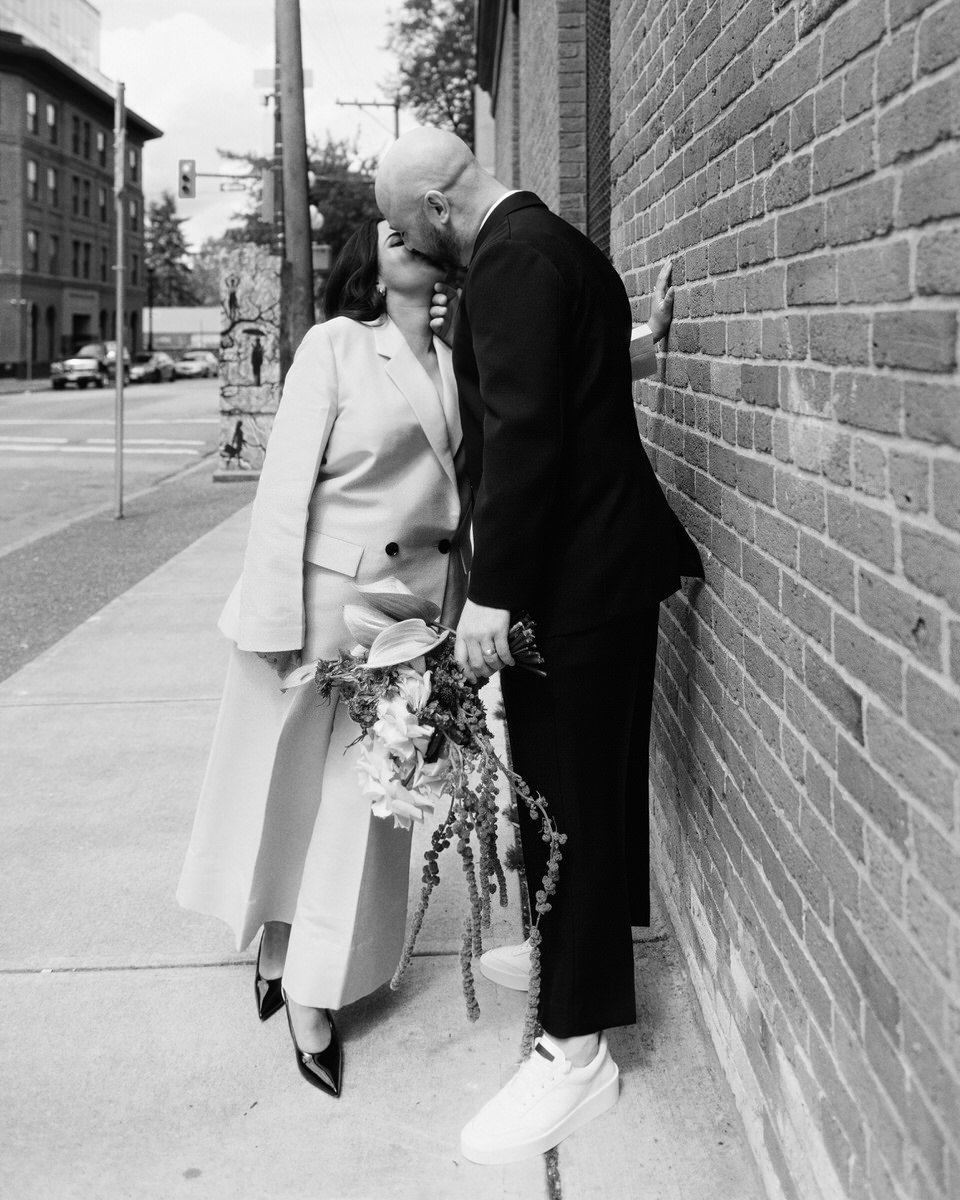 Susan & Graeme's wedding was a day for togetherness at L'Abattoir in Gastown, being lifted into the stories of those closest to them, cultivating their love for aesthetics, and treasuring each other's company in the quiet and silly ways only they know.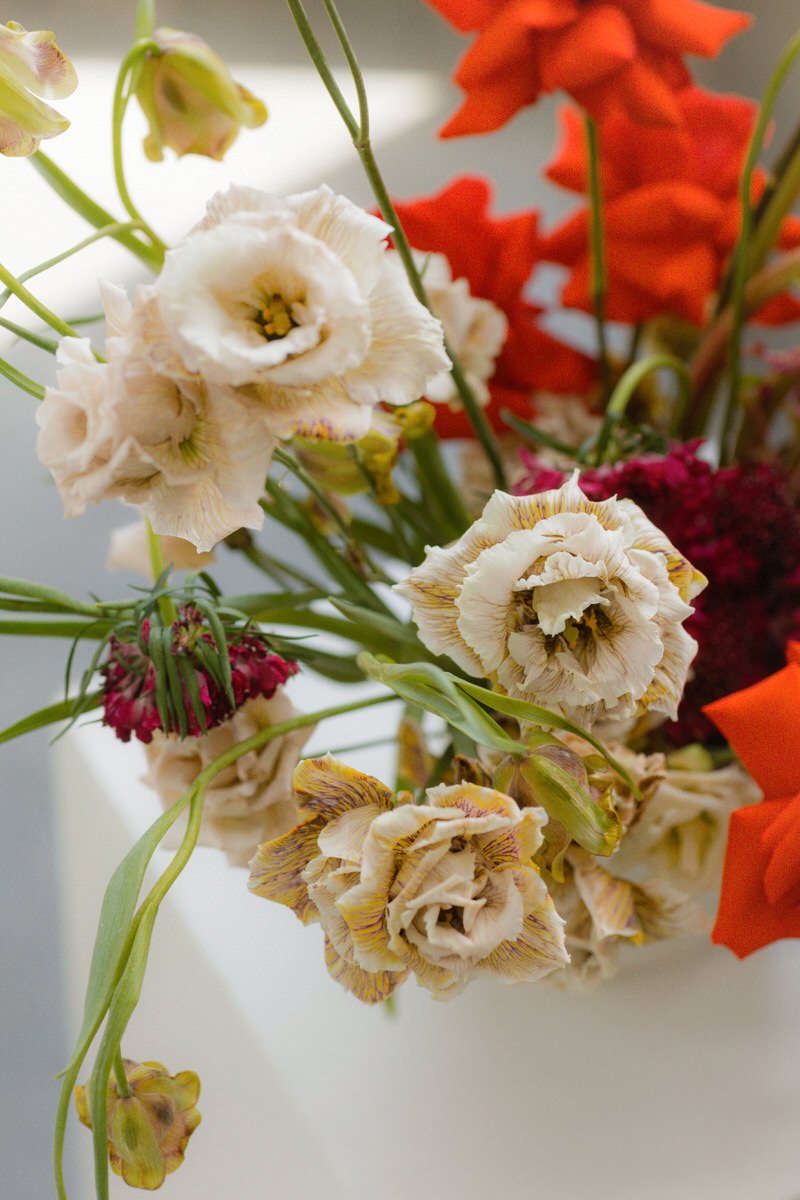 Their love of fashion and design seemed to inform every decision and detail of their wedding day at L'Abattoir, not to mention their shared desire to nurture a sense of home for their family and chosen family. As a photographer, it was both refreshing and, well, inspiring to capture this feeling of home wrapped up in an understated elegance. With woolen Glerup slippers on their feet and the Ikebana inspired floral arrangements by Celsia Florist already gracing the private loft they rented for the wedding, Susan & Graeme started the day off with a gentle ease. They got ready together in their respective Jil Sanders suits and pulled their magnificent fits together with footwear by Saint Laurent and Fear of God. We popped out onto the streets of Gastown soon afterwards and in that brief time, found brick walls lit by slices of the sun. Returning to the loft, they greeted their guests with warmth and wine; Susan poured the vino expertly as she donned her sommelier hat.
Their ceremony at the loft was decidedly intimate and, unsurprisingly, beautiful. Their reception at L'Abattoir carried much of that same uncompromising ease. The dining room was filled with stories, laughter, and sumptuous aromas. There was no shortage of love that evening as we were pulled into the most wondrous tale of a man who cultivated a friendship with a monk while in Thailand as he waited for his adopted daughter who had been living in Nepal. You simply had to be there.
But I'll leave you with Graeme's thoughts on meeting Susan because he is ever the wordsmith and their love is something else: "We met on Tinder. Susan had put off meeting me a few times but finally decided she'd give me the old college try. We met at Juice Bar in Gastown on what turned out to be Halloween. Susan brought me a book she had been reading called "Supercommunity: Diabolical Togetherness Beyond Contemporary Art" and over several glasses of vino, we chatted about art, academia (I was finishing up my PhD), music, fashion, politics, sci fi, the wine industry (Susan is a sommelier) and anything and everything in between. It's a bit cliché, but we joke that there were actual fireworks that night (both in the sky and figuratively). There was an immediate connection, the world disappeared, and a few dates later there was no looking back."