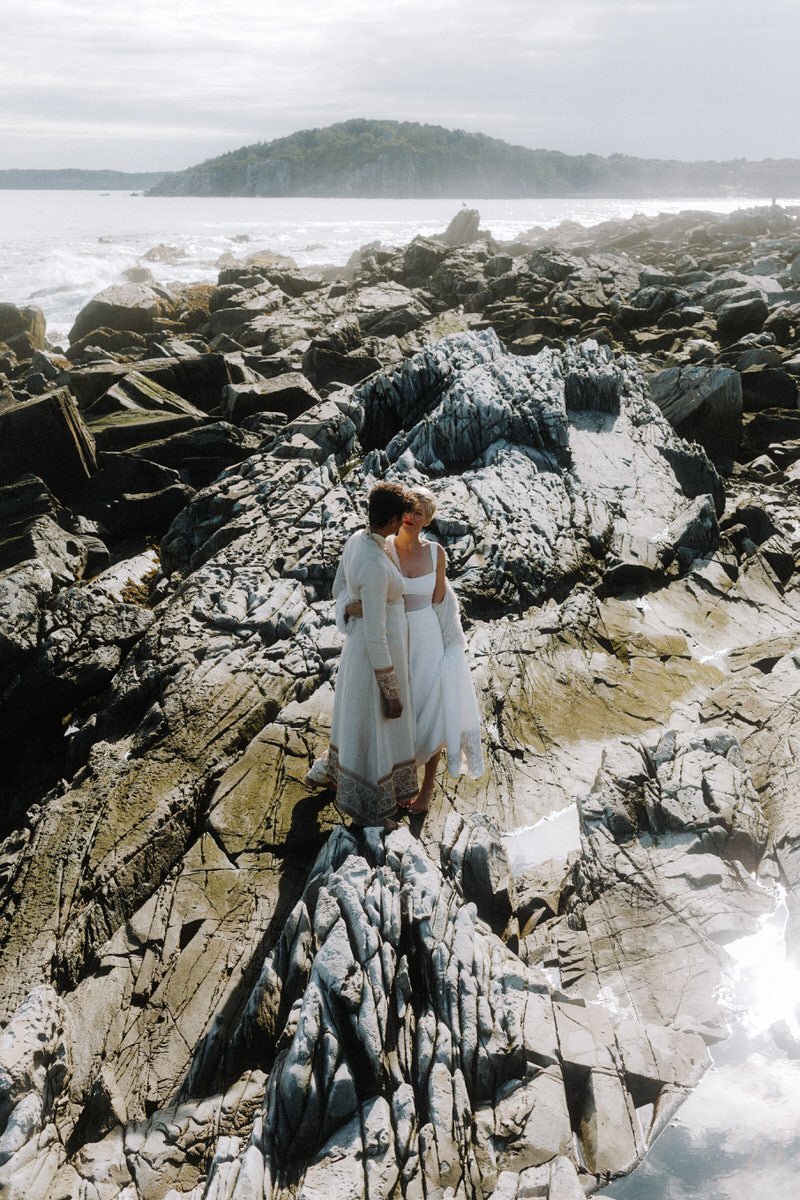 Maine Wedding on Peaks Island
Maine: what a glorious place for a wedding. There's something about the sea and being surrounded by water on all sides. It only occurred to me recently how many times water has been a central feature in the weddings I've been a part of. Their community came together to support their wedding: from residents offering lodging for guests on Peaks Island, to one of their closest friends officiating their ceremony. They asked their brothers to be their best men, their loved ones to celebrate with them on the dance floor, and me to get creative in capturing the spontaneous and real. It was an incredible wedding in Maine, filled with some of the most kind, hilarious, and fun-loving people in existence. Honoured doesn't even begin to describe being able to witness the union of these two gloriously talented and wonderful women.
Thank you, Kristina & Ruha, for all that you are.