This year couldn't have ended any better than with the Marfa elopement of these two insanely talented women. Lauren & Carra are two artists based in Brenham, Texas. Deciding to get married in their home state, they embarked on a mini road trip into West Texas where Marfa would meet them with all its quirk and art and personality.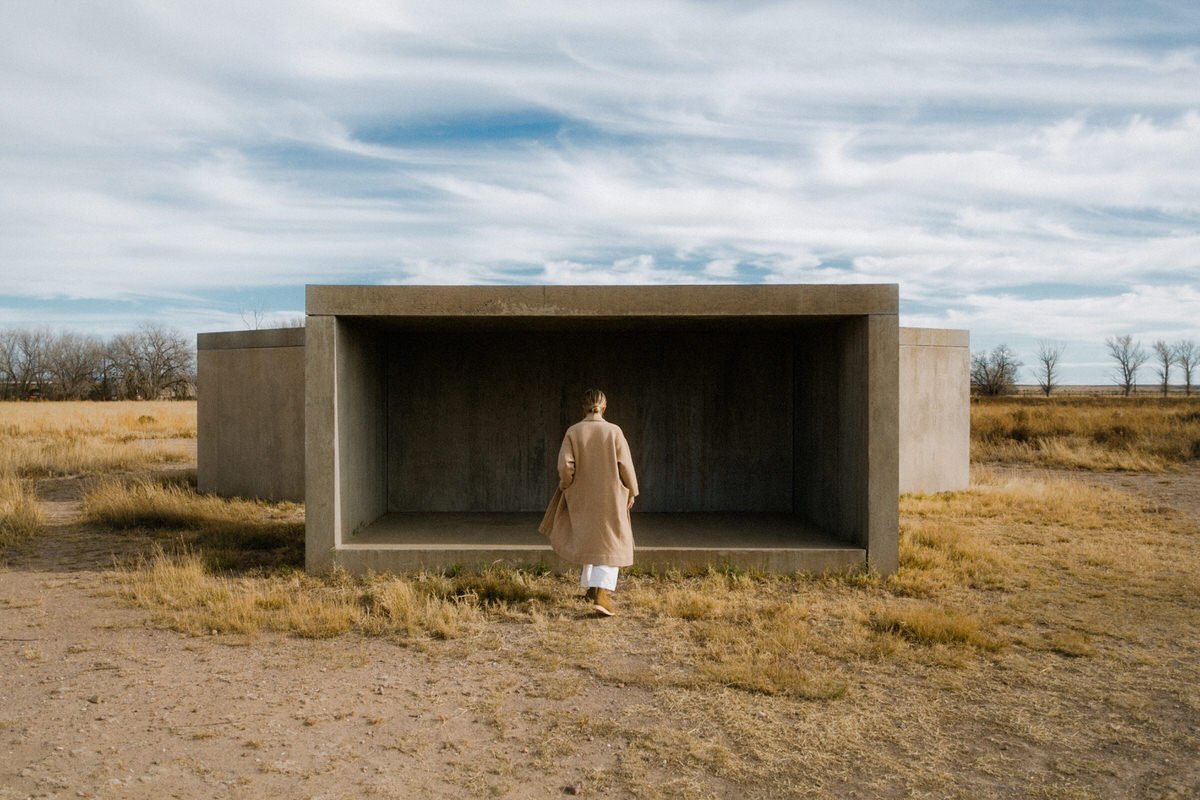 Marfa: what a special place in the desert, well known as an art hub and a must-see place for creatives around the world (thanks to the Chinati Foundation, Prada Marfa, and the Marfa Lights, to name a few). Once I landed in nearby El Paso, I drove on a road that felt like it stretched onwards and upwards into the clear blue skies overhead. Horses and foxes dotted the quiet landscape. At the end of my journey, I was greeted by the smiling faces of Lauren & Carra who were already settled into our shared accommodations at El Cosmico's Brite Building in Marfa. We made curry, chatted for hours, and connected over photography.
Marfa was the perfect location to elope for these two brides
This goes without saying. From the clean and modern aesthetic of the outfits they chose (hat tip to Elizabeth Suzann, Everlane, Stetson, and Redwing Shoes). To the desert tones, vegetation, and light that cast an otherworldly glow. Their intimate ceremony at the Brite Building was the stuff of meaningful gestures and shared memories. Our gallivanting around this location was the stuff of dreams materializing into photographs I hoped would feel true and thoughtful (despite having a very editorial and cinematic feel to them). We spent the last bit of light under the desert sky, with the roads continue to stretch onwards and upwards. And when all the light had been spent, we built more memories under the glow of Marfa, Texas.
I'm still floating from our time together in Marfa, even though it now feels like a lifetime ago. From sharing meals in our massive shared apartment at the glorious Brite Building to gallivanting around town and in the desert to show the world what love is.⁠
Carra and Lauren, I'll never forget the adventure that was your elopement and the loveliness that you are.⁠ Thanks so much for asking me to document this time in your lives. I almost can't believe this all happened.