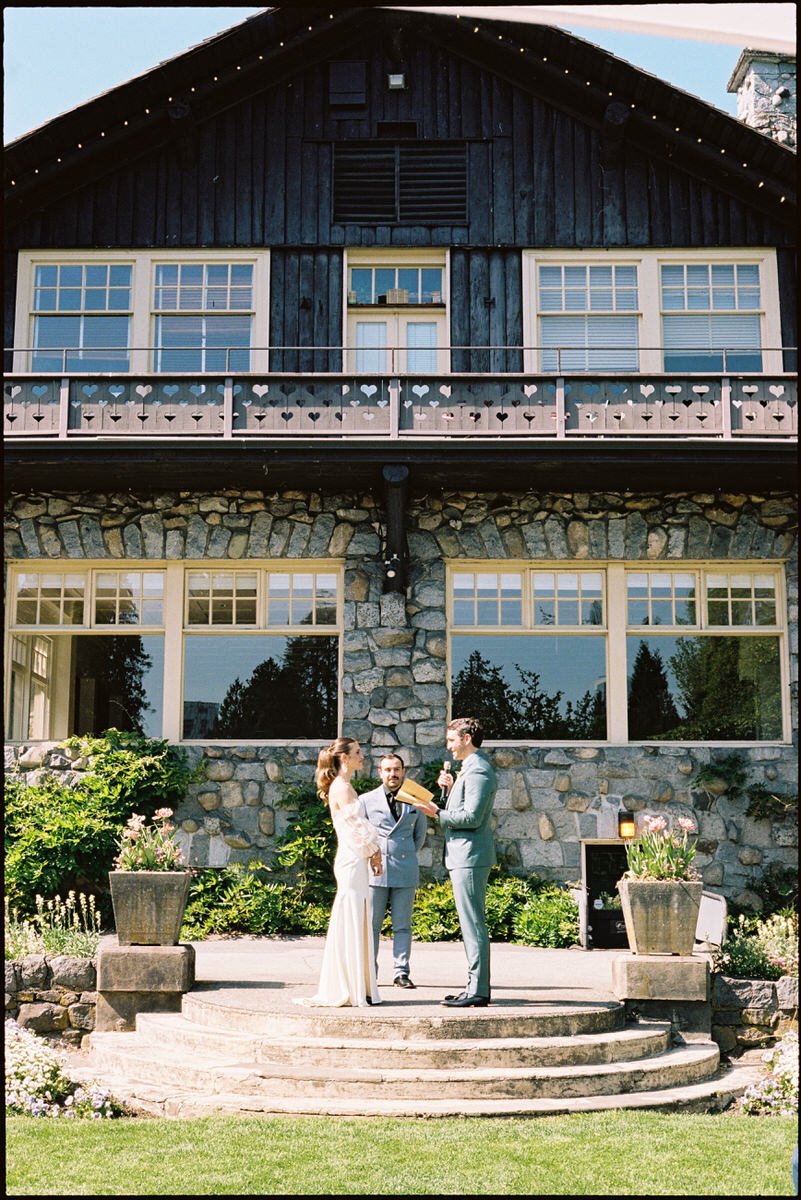 Kaylee & Luke and all of their favourite humans gathered at the Stanley Park Pavilion and Teahouse one beautiful late spring day in the city of glass.
But just before that, we got together for a couples session as the sun illuminated the water and the city served as the backdrop for this out of town duo. It was unfussy and real; they were open with one another and eager to try whatever struck our fancy. I snapped away, making use of a wide angle lens and incorporating bits of delicious analogue film for that extra touch of nostalgia and delight.
The next day, with Kaylee in her wedding dress by Sarah Seven and Luke in his suit by Paolini Garment Co., they reconnected under the azaleas. They hugged their friends and family. They declared their everything in front of the historic Stanley Park Pavilion, in front of those who had traveled from near and far.
He made a point to ask us thorough questions in our introductory conversation and sent thoughtful emails to our guests beforehand to introduce and familiarize himself. His creative vision is epic, and from the few photos we have seen so far (we only got married last week), I am incredibly pleased with what he produced. Tomasz is friendly and approachable, and working with him was easy and comfortable. He's very good at going a bit "unnoticed" while he's working, in that our guests didn't freeze up around him, and my husband and I felt natural when he was photographing us. Tomasz is definitely working within the premier league of his field—I'm grateful to have had the opportunity to work with him. (Kaylee & Luke)