When a couple asks you to rewatch Wong Kar-wai's film, 2046 (also of In the Mood for Love and Fallen Angels fame) because it encapsulates the vibe they're after for their wedding at Kissa Tanto in Vancouver, this job feels like a dream within a technicolour dream.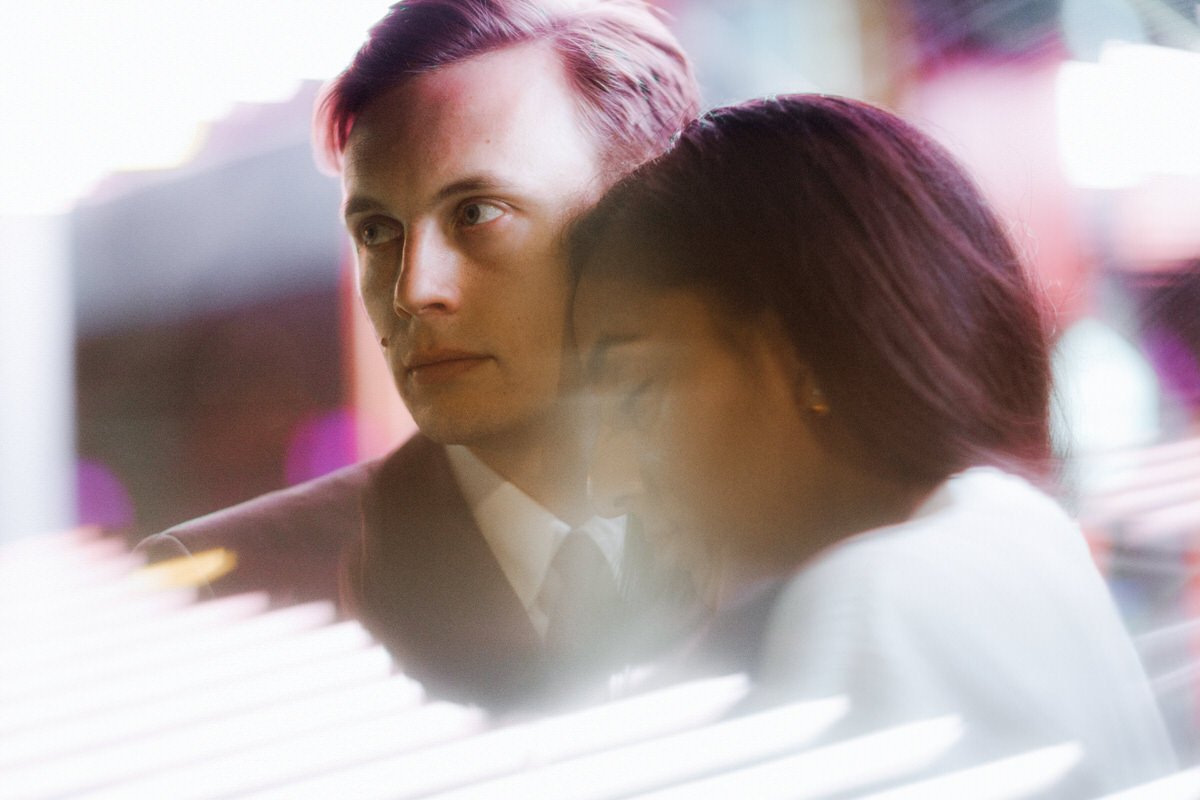 My brain can't help but immediately explore how to capture this feeling by way of the weird and wonderful world of wedding photography. In some ways, I'm often setting aside the wedding bit, and seeing my clients simply for who they are, as they are, and celebrating how they express themselves. For Rachelle & Caleb, this was through their love of films by Wong Kar-wai as well as their inclination towards the minimalist, mid-century, and art deco as well as their sense of place.
They walked the streets of Vancouver, sculptural bouquet in hand, cigarette in another. They were married with their closest family and friends present in the light bouncing off glass surrounding the Vancouver Club's terrace. They scaled a set of stairs in Chinatown, tucked into the booths and dark corners of Kissa Tanto, and shared their version of a modern romance come to life. And then, escaping into the night while the neon lit our way, we channeled our hearts and a bit of Wong Kar-wai / Doyle into photographs that would live until the end of our days.
Rachelle & Caleb described my photography style as "cinematic" and enjoyed the playfulness of light and exposure in my images. When looking back on their wedding day, they wanted to see themselves surrounded by those they love and in their words, "to look cool as fuck." Here's what happens when the personalities of two soulful humans collide in the hidden corners of Vancouver to make something raw, beautiful, and honest. Here's what it felt like to be in the presence of these two.