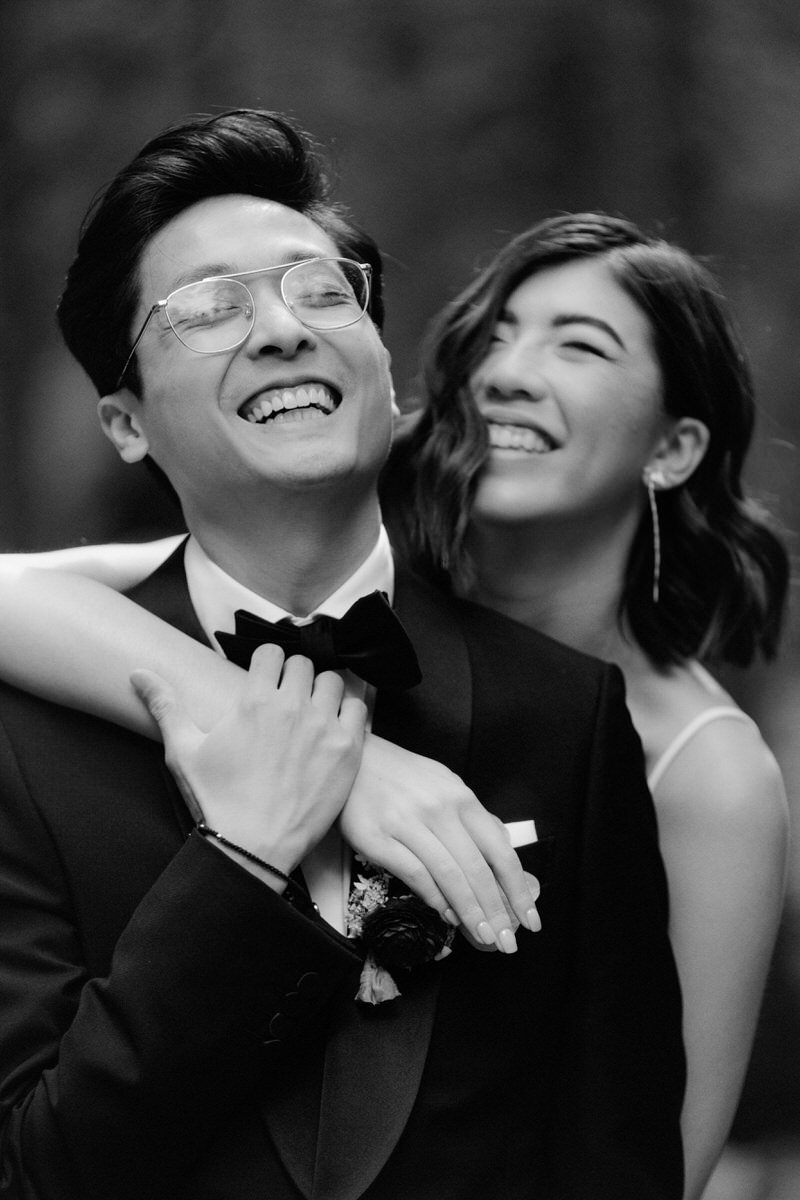 The story of Tiffany & Mark's wedding at the Audain Art Museum is for all the architecture in nature lovers, the anything but basic lovers, and the adventurous globetrotters who do everything with great gusto. This wedding was recently featured on The Kit: This Cool Couple's Modern Art Gallery Wedding Was Perfection
Planned by Marcie of Petite Pearl Events, this wedding had us connecting with the many friends and family members that had come together to lift up this marvellous duo. Tiffany & Mark's relationship is the definition of organic: they met at Queen's University, continued to run into each other via housemates and mutual friends, and got to know each other during their late night walks home. And after a couple months of these connected events, they escaped to a rooftop for some alone time during a party. Ten years later, after their travels to Paris (where Mark went on exchange) and Phuket and of course Whistler, they decided to make things official and ask me and Wagner & Co. to document it all. Thank you, Tiffany & Mark.
Why did you choose the Audain Art Museum as your wedding venue?
T&M: We love the Audain because it puts beautiful architecture right in the middle of nature. Even though it's design-forward, there's a lot of warmth to the space because of the use of natural materials and the natural light it gets. We wanted the element of an outdoor wedding in a venue that could speak for itself.
What's the style/mood you landed on during your wedding planning?
T&M: We're going for an in the moment/imperfect/candid feel that's a little bit retro. We want everyone to be put together, but at ease, with the focus on everyone just having a good time. Even with this candid feel, we do want it be editorial too.
What are the most important aspects of your wedding day?
T&M: Having our dog, Presley, there to celebrate with us. Capturing us enjoying this day with our guests and the people we love.